Who needs a Game Marketing Roadmap Coaching Session?
No matter where you are in your game-marketing journey, I am here to help bring you clarity with a 1-on-1 workshop.
Maybe you are a small studio. You know marketing is important but you just don't know where to start and how to use your limited time effectively.
Maybe you work at an established game company but your marketing feels stuck and you just need a fresh pair of eyes to help you reach your next goal.
Let's get started.
What happens in a Marketing Roadmap Session?
I start by sending you a detailed self-audit survey. The answers you provide give me the cold-hard facts about what your game is, what you have tried, and where you want to go with it.
Then we meet for a 60 minute coaching session where we brainstorm potential marketing options. I use this time to find opportunities that you didn't realize you had and get your input on what you think would fit you and your game's personality.
I then brew over everything we talked about and hammer-out a strategy. I call it The Roadmap because it gives you the step-by-step actions that you need to take to market your game.
I will also tell you what you don't need to bother with so you don't waste time or money on things that are not right for your game.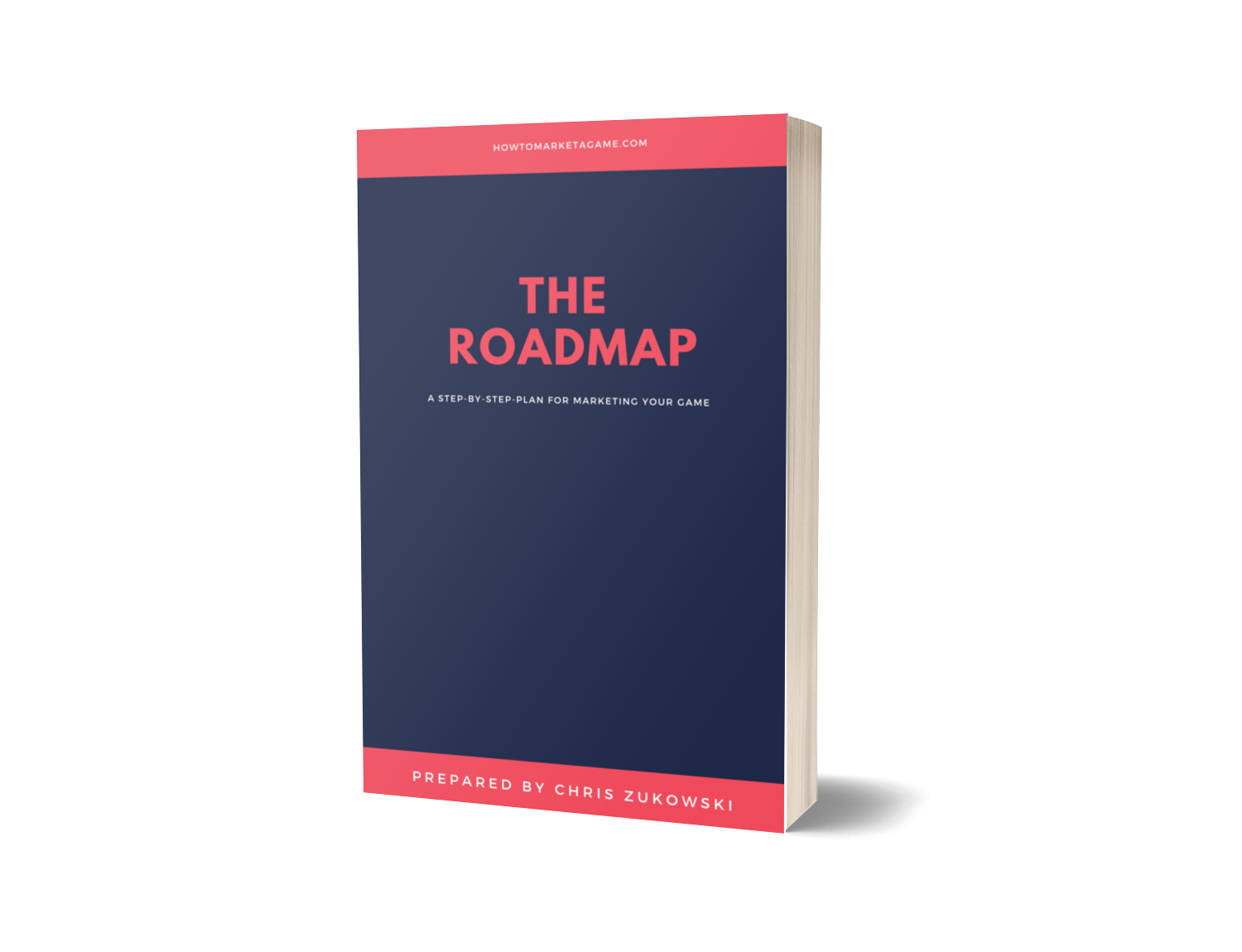 What's included in the roadmap coaching?
The Game Marketing Roadmap Session is a step-by-step, customized solution specific to your needs and your game. You will get:
A detailed self-audit of your game and current marketing strategy.
A 60 Minute brainstorming call with me and your team.
A final report detailing all marketing actions you should take to successfully launch your game.
A recording of our brainstorming session.
A 30 minute follow-up call to ask me any questions you might have about the roadmap.
Frequently Asked Questions
Can I get a refund if I'm unhappy with my purchase?
I'm 99% certain you're going to love this workshop and the roadmap I create for you. I want to make sure that you're 100% happy with me, the coaching and the final roadmap which is why I always offer a full, no fuss money back guarantee if it turns out it's not for you for whatever reason.
How do I schedule my appointment?
Upon clicking "Enroll Now", you will be directed to a page to pick the time for our 60-minute workshop call. Please pick a time that is several days in the future because you must complete a brief "self-audit" that will give me more background info on your game.
Can I purchase coaching more than once?
Absolutely! If you find yourself in need of coaching more than once, simply purchase the coaching again.
I have more questions
Please reach out to me on Twitter @adventuremtn or by email iamchriszukowski [AT] gmail
ATTENTION: All remaining Roadmap sessions have been booked for the rest of 2022. Please contact me if you have any questions about when the roadmap will return.